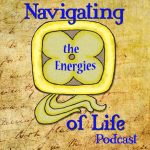 A podcast to accompany the Imix (Birth) trecena in the Horoscope blog. This podcast touches on many of the topics included in the Maya Count-of-Days Horoscope blog for May 14-26 but includes additional material as well.  This fourth podcast was published shortly after the trecena (13-day period) began and contains comments related to key events that have happened in the past during this energy sequence, and key events that happened on the current first day (One Imix, on May 14th), which is the beginning of a whole new 260-day cycle within the Maya Calendar.
Oriented around "birth" and new beginnings, this first trecena often marks the opening of a whole new realm of possibilities and opportunities, pointing the way towards new directions, some of which are highlighted here. Significantly, this is the Calendar Round return of energies that were in place at the time of a number of world-shaking events during the "firey" spring of 1968.
Some key points within the Podcast include:   2:05 – a discussion of the Number 13;  5:10 – transition events between the last and current US presidencies in late October 2016; 9:20 – previous beginning of cycle events; 13:40 – patron energies for this trecena; 14:55 – pioneering events in the past during this trecena (first ascent into the stratosphere, Sputnick, space-related events and discoveries); 23:44 – Sir Arthur Eddington (5 Chikchan); 25:30 – events within this current trecena, including Dr. Bright testimony (27:25), Endangered Species Day (30:15), Nakba Day (33:13); 36:50 – Senator Bobby Kennedy; 42:20 – A Space Odyssey
An introduction to the workings of the Maya Calendar can be found in Episode One of this podcast series.
Music excerpt: "Adding the Sun"
Kevin MacLeod (incompetech.com)
Licensed under Creative Commons: By Attribution 3.0
http://creativecommons.org/licenses/by/3.0/