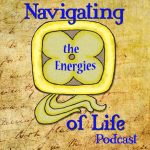 A podcast to accompany the Ix (Jaguar) trecena in the Horoscope blog. This podcast touches on many of the topics included in the Maya Count-of-Days Horoscope blog for May 27-June 8 but includes additional material as well.  This fifth podcast was published shortly after the trecena (13-day period) began and contains comments related to key events that have happened in the past during this energy sequence, and key events that happened on the current first day (One Ix, on May 27th).
Aligned with the general idea of "transformation" this jaguar-oriented trecena often brings forth events that compel people to go into "battle" to deal with things of an earthy nature, compelling many to become "Jaguar warriors" oriented around particular causes. In 2016 this was the trecena in place at the time of the explosive, earth-rattling, presidential election, and the massive protest demonstrations that followed. Last year it was the start of the Global Week for Future climate action strike.
Some key points within the Podcast include:  intro – Jaguar traits; 4:10 aspects of the "new reality"; Ganga Dussehra (at 7:34 and 23:12); 10:20 SpaceX Crew Dragon launch; 13:00 Five Etz'nab' events (many, including the 2016 election); 21:29 6 Kawak events; 25:00 Nine Ik' and reformist Pauline Sabine; 27:49 humanitarian Sir Nicholas Winton (Ten  Ak'b'al); 29:28 Eleven K'an events, Anandibai Joshi, pioneering woman doctor; 35:00 Thirteen Kimi and World Oceans Day, David Leonhardt reference; 37:12 a passage from Thoreau's Walden.
The Haida word mentioned at the end of the podcast was iihldaa (transformation).
An introduction to the workings of the Maya Calendar can be found in Episode One of this podcast series and in the MCA blog section of my mayacalendararts.com site on the Maya Calendrics page.
Music excerpt: "Adding the Sun"
Kevin MacLeod (incompetech.com)
Licensed under Creative Commons: By Attribution 3.0
http://creativecommons.org/licenses/by/3.0/