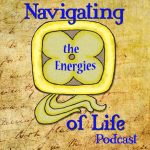 A podcast to accompany the Ok trecena in the Horoscope blog, which is oriented around the idea of Guidance, Justice, and Renewal. This podcast touches on many of the topics included in the Maya Count-of-Days Horoscope for Oct. 30th – Nov. 11th, but includes additional material as well.  Published shortly after this trecena (13-day period) began, this 17th podcast highlights a number of important events related to the fate of the United States, including key events associated with Presidents Nixon and Kennedy, and "almost president" Hillary Clinton. Suffragette leader Emmeline Pankhurst is also spotlighted, as  well as topics such as  John F. Kennedy's inauguration, the White Flag installation in Washington, Native American month, and the evacuation from Dunkirk in 1940. Emphasis is on the energies relating to the current 13 day sequence, including the Day of the Dead, the 2020 presidential election and Remembrance Day.
Click here for the Navajo healing song mentioned in the podcast. Click here for an article on the White Flag installation in Washington.
An introduction to the workings of the Maya Calendar can be found in Episode One of this podcast series and in the MCA blog section of my mayacalendararts.com site on the Maya Calendrics page.
Music excerpt: "Adding the Sun"
Kevin MacLeod (incompetech.com)
Licensed under Creative Commons: By Attribution 3.0
http://creativecommons.org/licenses/by/3.0/