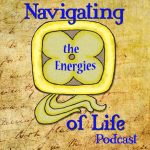 Referencing the beginning of a new 260-day Tzolk'in (count-of-days) cycle, this podcast is an accompaniment to the Imix (Birth) trecena (13-day period) posted in the Horoscope blog for Oct. 16-28, 2021. This 41st Podcast was published shortly after the trecena began.
As an extension to that Horoscope blog, further information is provided in this podcast with regard to the nature of this first trecena in the 260 day cycle that runs from One Imix to 13 Ajaw (from now to early July of 2022). Oriented around "birth" and new beginnings, often thought of as the "cosmic abyss" or "realm of all potential", this trecena often includes events of a space or celestial nature, or even of a "world-making" nature. It often marks the opening of a whole new realm of possibilities and opportunities, pointing the way towards new directions, some of which are highlighted here.
Included in this podcast is an overview of the progress of the pandemic as it ties in with the opening of this new cycle in May 2020, then in January 2021, and then now, this October.
The "pioneering" nature of these energies, particularly with regard to invention and exploration is also highlighted, including some references to Star Trek – particularly one episode that uncannily resembles the strangeness of things that have transpired in the US in recent years. Prelude events associated with the forthcoming Glasgow climate change conference are also highlighted, along with the nature of energies and events associated with several specific days within this time frame.
An introduction to the workings of the Maya Calendar can be found in Episode One of this podcast series and in the MCA blog section of my mayacalendararts.com site on the Maya Calendrics page.
Music excerpt: "Adding the Sun"
Kevin MacLeod (incompetech.com)
Licensed under Creative Commons: By Attribution 3.0
http://creativecommons.org/licenses/by/3.0/