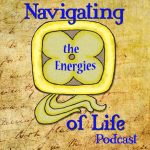 For the second time this year we are working through the Men (Eagle) trecena. This 13-day period was first in place in early January, 2021 at the time of the turbulent transition of power in Washington DC. This podcast highlights many of the key energies associated with that time period as they tied in with those events, and then looks at how these same energies relate to current events, providing further information to accompany that which is included in the Maya Count-of-Days Horoscope blog for Sept. 20th-Oct. 2. This 40th Podcast was published shortly after the trecena began.
Sections of particular note related to the "power push" aspects of this trecena include: the days and energies associated with the transition of power in the US, in early Jan. (from 3:13);  that infamous October day in 2016 (16:20); and Bob Woodward's books and messages (19:33).
Other topics of note include: angel days (25:46), the National Day for Truth and Reconciliation, aka Orange Shirt Day (26:46), and inductees into the National Women's Hall of Fame (28:30). Poet Laureate Joy Harjo's 2012 interview that includes her "Poem to get rid of Fear" can be found here:  https://www.youtube.com/watch?v=fJJLtJnl8qM
Two "warrior women", both born on Maya day 8 Ik' (Wind/Breath/Spirit), are highlighted. One is Josephine Baker, the "Siren of the Resistance", and the other is the "musical maverick" Patti Smith.  Her People Have the Power song can be found here:  https://www.youtube.com/watch?v=pPR-HyGj2d0
An introduction to the workings of the Maya Calendar can be found in Episode One of this podcast series and in the MCA blog section of my mayacalendararts.com site on the Maya Calendrics page.
Music excerpt: "Adding the Sun"
Kevin MacLeod (incompetech.com)
Licensed under Creative Commons: By Attribution 3.0
http://creativecommons.org/licenses/by/3.0/