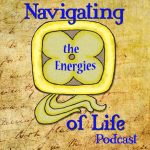 A podcast to accompany the Manik' (Deer) trecena in the Horoscope Blog, the third  trecena in the current 260 day cycle. This podcast touches on many of the topics included in the Maya Count-of-Days Horoscope blog for Nov. 11-23, 2021, but includes additional material as well.  This 42nd episode was published shortly after the trecena began and contains comments related to symbolism associated with this time frame, as well as providing an overview of important energies and events associated with this time period.
The podcast begins with a brief summation of the count-of-days system and a brief review of key events from the preceding trecena (at 3:04), since there was no podcast for that one. A discussion of the nature of the Manik' trecena begins at 5:30, and includes an overview of unique symbols and characteristics of this Deer-oriented time frame, with its emphasis on reciprocity and the creative "shaping" of new possibilities.
With regard to the pandemic, a brief overview is included to show how this has evolved from the first time this trecena intersected with the pandemic (in June of 2020) to the present (from 11:27).
A number of specific days are highlighted, including One Manik' on Nov. 11th (17:48), 5 Chuwen (20:53), 8 Ix (22:42), 9 Men/Eagle (31:20), 12 Etz'nab (33:20), and 13 Kawak (34:12). Note that 8 Ix (Jaguar) is a special day known as Santa Mundo (Holy World).
The reference that I have included to David Maybury Lewis is from his book called Millenium. Episodes from the television series related to this book can be found on YouTube. The brief story that I included is from the chapter titled "Touching the Timeless".
An introduction to the workings of the Maya Calendar can be found in Episode One of this podcast series and in the MCA blog section of my mayacalendararts.com site on the Maya Calendrics page.
Music excerpt: "Adding the Sun"
Kevin MacLeod (incompetech.com)
Licensed under Creative Commons: By Attribution 3.0
http://creativecommons.org/licenses/by/3.0/