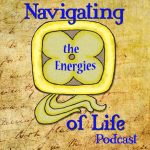 Wind, Breath, and Spirit – these three elements that factor strongly into the nature of this Ik' trecena are explored from the perspective of current events. The Wind section that begins at 2:17 illustrates how strong wind-related events often appear during this period. Click here for an article on the hurricanes and typhoons that are already active early in this time zone.
The Breath section that begins at 8:12 reviews the current status of the pandemic, and highlights a number of key elements associated with this Ik' energy, including its connection to healing and communication.
The Spirit section that begins at 15:45 introduces a discussion of many of the key days during this time frame which include special events and festivals such as the Ganesh Chaturthi festival in India (20:16), that begins on the 4 Chikchan "Burner Day" and continues throughout the trecena. The 20th anniversary of 9/11 comes in during this period, as well as International World Patient Safety Day and World Cleanup Day. This period also includes the Calendar Round return of the energies in place when the Virgin Mary made her 6th appearance at Fatima in 1917.
During this period 5 countries in Central America celebrate their 200th Independence days. The start of National Hispanic Heritage month and Mexico's Independence Day also take place within this period.
Towards the end of the podcast (from 32:16) the great mythologist Joseph Campbell, born on the second day of this timeframe, is highlighted, and some of his highly thought-provoking words of wisdom are included.  Click here for a PDF that includes an overview of his "Hero's Journey stages".
An introduction to the workings of the Maya Calendar can be found in Episode One of this podcast series and in the MCA blog section of my mayacalendararts.com site on the Maya Calendrics page.
Music excerpt: "Adding the Sun"
Kevin MacLeod (incompetech.com)
Licensed under Creative Commons: By Attribution 3.0
http://creativecommons.org/licenses/by/3.0/