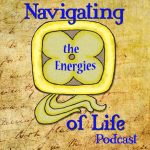 Darkness … the Night … Dreaming … Deep mysteries … Hidden secrets … Temple – all these ideas and more are tied in with the essence of Ak'bal and the Ak'b'al trecena that is in place at this time, with this podcast serving as a companion to the Ak'b'al trecena described in the Maya Count-of-Days Horoscope blog for  July 30th-Aug. 11th, 2021.
Published shortly after this trecena began, this podcast touches on many of the topics included in the blog, but includes additional material as well.  In particular parallels are highlighted between this energy frame and the identical energies that triggered the fall of the Roman Empire. Other key events associated with this trecena in this past are also highlighted, including the Watergate crisis in the 1970's, issues associated with the transition of power in Washington last November, and several of the moral and ethical issues that are currently threatening democracy and requiring attention at the highest levels of government. The progression of the pandemic over the past two cycles is also included.
Energy-wise, there are several points of note, including the nature of Calendar Round returns (aka "New Fire" anniversaries), the shift into a new "Burner" sequence, and the paralleling at this time of the numerical powers associated with all the Calendar Round dates running through this particular 13 day sequence.
Included here (at about 31:00) is the story of a very key event from 1969, one Calendar Round ago, that triggered the rescue of Haida art from the brink of annihilation, and its subsequent resurgence. An interesting article that described that 1969 event can be found here: Totem pole raising; and here: info about Haida Modern. A good article related to Robert Davidson and his groundbreaking work can be found here: Robert Davidson's Creative Spirit.  This is his website, that highlights his art: Eagle of the Dawn.
An introduction to the workings of the Maya Calendar can be found in Episode One of this podcast series and in the MCA blog section of my mayacalendararts.com site on the Maya Calendrics page.
Music excerpt: "Adding the Sun"
Kevin MacLeod (incompetech.com)
Licensed under Creative Commons: By Attribution 3.0
http://creativecommons.org/licenses/by/3.0/