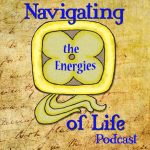 Smoke, fires, guidance, renewal – there are many key words that could apply to this time frame. As much as British Columbia and the Western U.S .are being forced to grapple with the "smoke and fire" part of this equation, renewal appears to be taking place on many other fronts as well.
This podcast to accompany the Ok trecena in the Maya Count of Days Horoscope blog for July 17-29, 2021, begins with a brief overview of some of the key events from the previous Kab'an trecena that were "evolutionary" in nature (2:52).
With regard to this current Ok trecena, topics include: the nature of the "patron" energies associated with this fire-oriented period (8:45), the idea of "regeneration" through fire (13:04), the "ignition" of lockdowns related to the pandemic and the progression of the pandemic over the past two cycles, from the perspective of this trecena (from 16:33), and the current dire situation in the U.S.
In addition this podcast highlights a number of important events related to the fate of the United States that have taken place within this calendrical time frame (28:12), including key events associated with Presidents Nixon and Kennedy, "almost president" Hillary Clinton, and President Joe Biden, who was elected during this time frame last November. In addition, the "new era" related to Indigenous Nations in Canada is also explored from the perspective of pertinent energies associated with this period (from 37:12).
As "fantasy" writer J.R.R. Tolkein was born on the 9th day of this period, this podcast concludes with some quotes from his Fellowship of the Ring (47:00).
An introduction to the workings of the Maya Calendar can be found in Episode One of this podcast series and in the MCA blog section of my mayacalendararts.com site on the Maya Calendrics page.
Music excerpt: "Adding the Sun"
Kevin MacLeod (incompetech.com)
Licensed under Creative Commons: By Attribution 3.0
http://creativecommons.org/licenses/by/3.0/