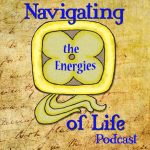 This podcast to accompany the Kib' trecena in the Maya Count of Days Horoscope blog for Aug. 12-24, 2021 begins with a brief review of the "fire close to the earth" and "twinning" ideas that are aligned with this timeframe and its patron energies. This ties in with such things as the wildfires, conflicts, and other earth traumas and changes that people have had to deal with, both currently and in the past.
Specifics include the energy connections between what is happening in Afghanistan now and the fall of the twin towers in New York in 2001 (6:54); the connection between the San Francisco earthquake of 1906 and the current one in Haiti (15:16); and the connection between Cimate Change actions in the past and where we are right now (starting at 11:54, then at 41:48).  Updates on the pandemic and comparisons with past cycles are also provided (18:26).
Since this trecena coincides with the 500th Gregorian anniversary of the fall of the Aztec empire to the Spanish, commentary is included relating to the nature of this conquest and its aftermath (30:53).  More information about the light and sound show relating to Mexico's history and the commemoration events that are currently taking place in Mexico City's Zocalo can be found here.
The Vimeo clip from that 499 film that was mentioned at 37:20 can be found here. Since the emphasis during this time frame is often placed on "getting down to business" in order to address pressing needs, an overview of some of the most pressing items on this agenda starts at about 42:40.
An introduction to the workings of the Maya Calendar can be found in Episode One of this podcast series and in the MCA blog section of my mayacalendararts.com site on the Maya Calendrics page.
Music excerpt: "Adding the Sun"
Kevin MacLeod (incompetech.com)
Licensed under Creative Commons: By Attribution 3.0
http://creativecommons.org/licenses/by/3.0/