How did we come to this? Canada hanging its head in shame over the abuses inflicted on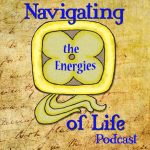 its First Nations people during (and since) the colonial era (symbolic of so many similar situations and attitudes, and causes, that can be found worldwide). White supremacists marching through Philadelphia on the eve of the 4th of July. Is it possible to trace the source of the mindset that led to everything that these things represent? These ideas are explored in the 34th edition of Navigating the Energies of Life, to accompany the Kab'an trecena in the Horoscope blog, which is oriented around the idea of Earth and Movement, particularly "evolutionary movement" on this planet.
While there are no simple answers to such questions, a brief overview is provided in this podcast of some of the foundations associated with "colonial subjugation", from the perspective of the energies aligned with this "Earth/Movement" (or "evolutionary movement") trecena.
These foundations include the prevailing attitudes in Spain at the time of the voyages of Christopher Columbus, the mindset of Columbus himself when he first encountered  inhabitants of the "New World", and the "Doctrine of Discovery" put forth by the Vatican (approx. 16:20 – 30.32).
As it happens this Kab'an trecena has figured prominently in terms of many critical events associated with colonial expansion as well as with events in more recent decades, including in terms of actions that have been taken, and are currently being taken, with regard to "truth telling", reckoning and reconciliation with regard to the past. The emphasis here is on Canada, but major developments are also taking place elsewhere, as in Chile (13:15) with its new constitutional assembly .
On another topic, we are currently going through a Calendar Round return of the exact energies that were in place at the time of the Apollo 11 mission to the moon, and the first moonwalk in 1969. The key energies involved are highlighted in the section running from approx. 32:25 – 37:43. (Note that this is the MAYA Calendar Round return; the 52nd Gregorian anniversary of this mission comes in 13 days later.)
This trecena was also pivotal two cycles ago when the pandemic began to pick up speed early in 2020. Section 42:18 – 48:48 provides an overview of how things have changed over the past two cycles.
An introduction to the workings of the Maya Calendar can be found in Episode One of this podcast series and in the MCA blog section of my mayacalendararts.com site on the Maya Calendrics page.
Music excerpt: "Adding the Sun"
Kevin MacLeod (incompetech.com)
Licensed under Creative Commons: By Attribution 3.0
http://creativecommons.org/licenses/by/3.0/