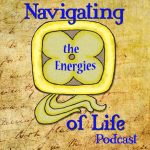 Two cycles since the sham of an impeachment trial in the US; two cycles since the first person in the US was diagnosed with Covid-19. We are back again in the Maya Calendar energy zone that was sometimes seen as a "time of testing", a zone that can help to determine the "trajectory" of the world, in terms of its fate. Will we be cautious or reckless – and what are the implications?  These are the ideas explored in this 33rd podcast to accompany the K'an trecena in the Horoscope blog,  which is oriented around the idea of "Germination" within the mythological creation sequence. This podcast touches on, and expands upon, many of the ideas included in the Maya Count-of-Days Horoscope blog for June 21-July 3rd.
Highlights include: elaboration on the patron energies for this trecena (from 4:12), changes that have taken place with regard to the pandemic over the past 260 days, in comparison with the previous 260 day cycle (from 8:15), and changes that have taken place in terms of the US presidency (various places). In terms of the sequence of days, National Indigenous Day in Canada (which came in on the first day of this period) is highlighted (24:12), with some commentary on current and related historical issues of importance to both First Nations and the world at large. Click here for information on Rumble: The Indians Who Rocked the World.
Several other days within this sequence are mentioned, including the importance of 8 Chuwen (June 28th), the renewal day for Maya calendar traditions (33:54). Excerpts from Leslie Marmon Silko's "Ceremony" are included in the last section of the podcast, starting from 36:54, with quotes from her beginning at 39:43.  Click here for more information on her contributions to Native American literature.
An introduction to the workings of the Maya Calendar can be found in Episode One of this podcast series and in the MCA blog section of my mayacalendararts.com site on the Maya Calendrics page.
Music excerpt: "Adding the Sun"
Kevin MacLeod (incompetech.com)
Licensed under Creative Commons: By Attribution 3.0
http://creativecommons.org/licenses/by/3.0/