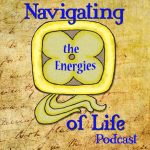 Activation of the Tree of Life –  when did that happen? How did that happen?  This is an idea built right into the Maya Calendar, tied right in with the "creation sequence" of energies that is in place during this year's mid-June time frame.  This is one of the many topics covered in this 32nd podcast to accompany the Horoscope blog for June 8-20, 2021.
Since this time period marks the start of the third cycle of Maya calendar energies since the beginning of the pandemic in January of 2020, a brief overview of the changes from cycle to cycle is included, along with further information tied in with the creation sequence of events highlighted in the horoscope blog. Of particular note is the Cazimi alignment on June 10th, the Maya Calendar's "activation of the Tree of Life" day, which is also the day of a New Moon Annular Solar eclipse. A connection between this and the Maya creation story is also included.
Among the many important days within this energy sequence, 10 Ajaw is often particularly consequential, as this is a key "Burner Day". The article relating to the 2010 event that I refer to can be found here: https://mayacalendararts.com/revisiting-10-ajaw/  In addition to the discussion about key events that have happened in the past under this 10 Ajaw influence (and others within this time frame), a brief overview of the life of the influential designer Pierre Cardin is included, as an example of someone born on 10 Ajaw.
An introduction to the workings of the Maya Calendar can be found in Episode One of this podcast series.
Music excerpt: "Adding the Sun"
Kevin MacLeod (incompetech.com)
Licensed under Creative Commons: By Attribution 3.0
http://creativecommons.org/licenses/by/3.0/