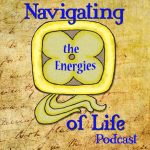 Are you noticing the huge shifts taking place right now? Shifts in the pandemic status . . . shifts in politics . . . . shifts in the intensities of conflicts? Where are we now in this regard, from the perspective of the Maya Calendar?
This podcast that accompanies the Chikchan (Lifeforce) trecena in the Horoscope Blog highlights the nature of the energies associated with these shifts and the overall nature of this vigorous timeframe. The podcast touches on many of the topics included in the Maya Count-of-Days Horoscope blog for May 13-25th, 2021, but includes additional material as well.  This 30th episode was recorded on May 15th, shortly after the trecena began, and contains comments related to symbolism and a number of important events associated with this period.  When it was posted the following day, the horrific conflict in the Middle East had intensified even further.
In addition to highlighting the nature of the energies associated with the larger shifts, comments are provided on a number of significant events that have taken place in the past under these energy influences. Several current events are also highlighted. including the status of the pandemic, which has now gone through two full cycles (2 x 260 days).
Notes on courage, from Adm. William McRaven, and the power of love, from "Great Soul" Mahatma Gandhi, both born within this time frame, are included.
An introduction to the workings of the Maya Calendar can be found in Episode One of this podcast series.
Music excerpt: "Adding the Sun"
Kevin MacLeod (incompetech.com)
Licensed under Creative Commons: By Attribution 3.0
http://creativecommons.org/licenses/by/3.0/