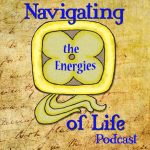 Are you losing track of time due to the seemingly endless pandemic?  Where are we now in this regard, from the perspective of the Maya Calendar?
This podcast that accompanies the Eb' (Revitalization) trecena in the Horoscope Blog addresses this question of "where we are now" by looking at some key marker dates along the timeline of the pandemic and the evolution of the pandemic within it. This podcast touches on many of the topics included in the Maya Count-of-Days Horoscope blog for April 30-May 12th, 2021, but includes additional material as well.  This 29th episode was recorded on May 1st, shortly after the trecena began, and contains comments related to symbolism and a number of important events associated with this period.
Within the podcast mention is made of the President Biden's address to the joint session of Congress just before this trecena began, and how those comments relate to this trecena as well. The brief discussion of the cicada emergence ties in with this well illustrated article that reviews the entire process and what to expect.
Within the section on climate change action, there is mention of the environmental damage caused by border wall construction. Imagery and further information on that can be found in this CNN article that was published on One Eb', the first day of this time frame.
With the second day of this time period being May Day, a brief overview of May Day traditions is provided, including International Workers' Day. The demonstrations that took place on that day followed "in the footsteps", so to speak, of other major demonstrations that have taken place during this same trecena in the past, including the massive Women's Day March in 2017, and the climate change marches in 2019.
The 4th day of this time frame marks two Calendar Rounds precisely since the birth of John Fitzgerald Kennedy, with those precise 4 Men 13 Wo energies returning at this time.  The nature of that visionary Eagle-related energy is discussed in this podcast, along with a recounting of his courage and heroism related to the PT 109 disaster during World War II. Further information about that can be found in this John F. Kennedy Presidential Library article: John F. Kennedy and PT 109.
An introduction to the workings of the Maya Calendar can be found in Episode One of this podcast series.
Music excerpt: "Adding the Sun"
Kevin MacLeod (incompetech.com)
Licensed under Creative Commons: By Attribution 3.0
http://creativecommons.org/licenses/by/3.0/