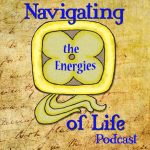 How did the Pharaohs' Golden Parade in Egypt after sundown on April 3rd fit in with the energies of the Maya calendar? What was the significance of the symbolism?
These are two key questions that are addressed in this podcast to accompany the Kimi (Death and Regeneration) trecena in the Horoscope Blog. This podcast touches on many of the topics included in the Maya Count-of-Days Horoscope blog for April 4-16, 2021, but includes additional material as well.  This 28th episode was published shortly after the trecena began and contains comments related to symbolism and a number of important events associated with this period.
The podcast begins with a review of some of the highlights of the Pharaohs' Golden Parade, including its timing and connection with the "Death and Regeneration" aspects of the Maya Calendar's Kimi energies that were just starting to come in. An English  translation starts at about the 37 min. mark in the attached link, with the main cultural events and procession beginning around the 1:11:12 point. You might want to watch for the symbols mentioned in the podcast as you watch the parade. Included in this discussion is a brief overview of the importance of some of the kings and queens being honoured in this elaborate event, the issue of grave robbery in ancient Egypt, and the long journey of these mummies from 3000 years ago until the present time.
Some of the key symbols used in the context of this grand event are highlighted, including symbols associated with the Egyptian Goddess Ma'at and her seven core principles of life, and her connection with the ancient Egyptian "Weighing of the Heart" ceremony.  Connections between these symbols and those connected with the patron energies of this Maya Calendar trecena are also highlighted.
Reference is also made to a number of the death-related events that are scheduled to take place during this 13 day period, as highlighted in the horoscope blog. These include  Chna's Tomb-Sweeping Day (Ancestors' Day), Israel's Holocaust Remembrance Day, and Canada's Vimy Ridge Day.
The last section of the podcast spotlights some of the key events in the life and death of civil rights activist and US Congressman John Lewis, who was born during this period, and whose commemorative events after his death spanned the time frame of this trecena during its last appearance, last July.
An introduction to the workings of the Maya Calendar can be found in Episode One of this podcast series.
Music excerpt: "Adding the Sun"
Kevin MacLeod (incompetech.com)
Licensed under Creative Commons: By Attribution 3.0
http://creativecommons.org/licenses/by/3.0/