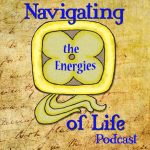 A podcast to accompany the B'en (Reed) trecena in the Horoscope Blog, the fifth trecena in the current 260 day cycle, that marks the start of a new 52-day period. This podcast touches on many of the topics included in the Maya Count-of-Days Horoscope blog for Mar.22-Apr. 3, 2021, but includes additional material as well.  This 27th episode was published shortly after the trecena began and contains comments related to symbolism and a number of important events associated with this period.
(2:16) Reflections of the "pillar" idea associated with the "Reed" (B'en) concept can be seen with regard to statues that have drawn attention during this period such as the one called A Surge of Power erected briefly in Bristol last year in conjunction with Black Lives Matter demonstrations.  At this time there are several active volcanoes, including the Fagradalsfjall volcano near Reykjavik, and the Pacaya volcano in Guatemala that are sending up huge "pillars" of ash, seemingly in line with the "self-determination" oriented  forces connected with the B'en energies.
As noted in the related blog, this trecena is bringing in the Maya New Year on March 31st. The five transitional days (called the Wayeb') are discussed in this podcast, as is the nature of this year's Maya New Year 10 Ik' energy. The cleansing and healing aspects associated with the patrons of this period are also highlighted.
Two important examples are included to illustrate how these energies can influence people's lives. One relates to the life and works of the 19th century transcendentalist Ralph Waldo Emerson, born on One B'en in 1803, with snippets from his masterwork Self Reliance included in the discussion (starts at 17:39).
The second example (starting at 29:32) pertains to the celebrated artist Vincent van Gogh, with emphasis on his letters and his self analysis as well as on his art. Information is also included about the immersion exhibition titled Imagine Van Gogh.
An introduction to the workings of the Maya Calendar can be found in Episode One of this podcast series.
Music excerpt: "Adding the Sun"
Kevin MacLeod (incompetech.com)
Licensed under Creative Commons: By Attribution 3.0
http://creativecommons.org/licenses/by/3.0/