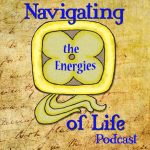 A podcast to accompany the Ajaw (Sun) trecena in the Horoscope Blog, the fourth trecena in the current 260 day cycle. This podcast touches on many of the topics included in the Maya Count-of-Days Horoscope blog for Mar.9-21, 2021, but includes additional material as well.  This 26th episode was published shortly after the trecena began and contains comments related to symbolism associated with this time frame, as well as providing an overview of important energies and events associated with this period.
The podcast begins with a brief summation of the count-of-days system, and a discussion of  unique symbols and characteristics of the Ajaw trecena, with its emphasis on its connection with the arts, and the general idea of "enlightenment". Old, Old Coyote, the God of Dance, is the "patron" energy (4:27). Information about the Yukon bhangra dancer can be found here: https://gurdeep.ca/
The discussion of the days begins (5:50) with several significant events that took place in the early days of the trecena, including the passage of the $1.9tn Covid-19 relief bill in the US, the confirmation of important cabinet ministers for the Biden administration, and President Biden's delivery of a Primetime Address on the one-year anniversary of the WHO's call for action regarding the pandemic.
The fourth day of this trecena marks three Calendar Rounds (3 x 52 years) since the sorrowful day in 1865 when the funeral services for President Lincoln took place in Washington DC., and includes a few segments from the remarkable eulogy that was given (14:43). The full text of that remarkable funeral sermon can be found here.  Also included are comments relating to Lincoln's 1863 Gettysburg Address (28:48), which also took place during this time frame. A snippet from Walt Whitman's When Lilacs Last in the Dooryard Bloom'd (related to that funeral day) is also included (23:47).
Several special celebrational events are highlighted in this podcast (26:15), including the Balinese New Year and China's Blue Dragon festival. The 56th anniversary of President Johnson's historic We Shall Overcome speech pertaining to Voting Rights comes in at the midpoint of the trecena (30:28), which can be seen as a point of reference to the current machinations to suppress voting in the US.
Towards the end of the trecena several other special days are highlighted, including World Poetry Day (36:17). The Podcast concludes with a snippet from an ancient Nahua poem about the origin of the arts (from Miguel Leon-Portilla and Earl Sorris's "In The Language of Kings").
An introduction to the workings of the Maya Calendar can be found in Episode One of this podcast series.
Music excerpt: "Adding the Sun"
Kevin MacLeod (incompetech.com)
Licensed under Creative Commons: By Attribution 3.0
http://creativecommons.org/licenses/by/3.0/