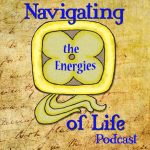 A podcast to accompany the Manik' (Deer) trecena in the Horoscope Blog, the third  trecena in the current 260 day cycle. This podcast touches on many of the topics included in the Maya Count-of-Days Horoscope blog for Feb. 24-Mar.8, 2021, but includes additional material as well.  This 25th episode was published shortly after the trecena began and contains comments related to symbolism associated with this time frame, as well as providing an overview of important energies and events associated with this time period.
The podcast begins with a brief summation of the count-of-days system, a discussion of  unique symbols and characteristics of the Manik' trecena, with its emphasis on reciprocity and the creative "shaping" of new possibilities. Several key days within this time frame are highlighted to illustrate the nature of the energies, and how they apply to current events (approx. 16:00).  These events include the current state of immunization efforts with regard to the pandemic, the fallout from the Texas winter storm disaster, the US pandemic relief bill, the start of Women's History Month (21:20), and World Wildlife Day which coincides with a special Maya day called Santo Mundo (starting at approx. 22:10).
This trecena marks three Calendar Rounds (3 x 52 years) since a number of key events in 1865 (begins at 27:36), including the surrender of General Robert E. Lee at the end of the civil war, and the assassination of President Abraham Lincoln.
Two individuals born on the second day of this trecena (2 Lamat) are highlighted: Elvis Presley, particularly as seen in the movie Follow That Dream (this section begins at approx. 4:50) and Miguel de Cervantes (begins at 32:45).  A passage from his brilliant novel Don Quixote is included towards the end of the podcast. An online publication of that classic novel can be found here: https://www.gutenberg.org/files/996/996-h/996-h.htm#ch1
An introduction to the workings of the Maya Calendar can be found in Episode One of this podcast series.
Music excerpt: "Adding the Sun"
Kevin MacLeod (incompetech.com)
Licensed under Creative Commons: By Attribution 3.0
http://creativecommons.org/licenses/by/3.0/