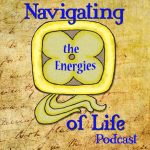 A podcast to accompany the Kimi trecena in the Horoscope blog which is associated with a return to "absolute foundations".  This podcast touches on many of the topics included in the Maya Count-of-Days Horoscope blog for July 18th-30th, 2020 but includes additional material as well. This 9th podcast was published shortly after the trecena (13-day period) began and contains comments related to some important events that have happened in the past during this energy sequence, including Mexico's Day of the Dead (9:35), a number of First Nations events and issues (11:29), and Puerto Rico and Hurricane Maria (19:29).
People born within this time frame who are highlighted include: James Montgomery Flagg (23:42), Governor Andrew Cuomo (26:17), Congressman John Lewis (28:44), Star Trek creator Gene Roddenberry (36:44), and the truly extraordinary artist/explorer Frederick Catherwood (42:40).
The One Kimi artwork mentioned in the blog can be seen here: One Kimi portrait
An introduction to the workings of the Maya Calendar can be found in Episode One of this podcast series and in the MCA blog section of my mayacalendararts.com site on the Maya Calendrics page.
Music excerpt: "Adding the Sun"
Kevin MacLeod (incompetech.com)
Licensed under Creative Commons: By Attribution 3.0
http://creativecommons.org/licenses/by/3.0/