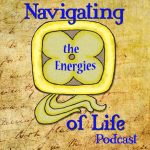 A podcast to accompany the Ajaw trecena in the Horoscope blog. This podcast touches on many of the topics included in the Maya Count-of-Days Horoscope blog for June 22-July 4th but includes additional material as well. This 7th podcast was published shortly after the trecena (13-day period) began and contains comments related to some events that have happened in the past during this energy sequence, and key events relating to this current 13-day period.
Ajaw is associated with the Sun and the general idea of Enlightenment. Some key points within the Podcast include connections between the Ajaw trecena and the arts, some important planetary alignments at this time, and descriptions of how several people born within this trecena have used their birth energies to make important contributions.
An introduction to the workings of the Maya Calendar can be found in Episode One of this podcast series and in the MCA blog section of my mayacalendararts.com site on the Maya Calendrics page.
Music excerpt: "Adding the Sun"
Kevin MacLeod (incompetech.com)
Licensed under Creative Commons: By Attribution 3.0
http://creativecommons.org/licenses/by/3.0/