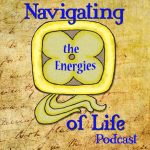 A podcast to accompany the January 2021 Men (Eagle) trecena in the Horoscope Blog. This podcast touches on many of the topics included in the Maya Count-of-Days Horoscope blog for Jan. 3-15, 2021, but includes additional material as well.  This Episode 22 podcast was published shortly after the trecena began and contains comments related to key events that have happened in the past under this energy influence, particularly those from the last time this Eagle trecena was in place (in April 2020) and from when it was in place just before the 2016 election.
A  number of significant events associated with the first day (One Eagle), both past and present, are highlighted, as well as significant forthcoming events that tie in with the energies of this time period.  Two "Eagle warriors" born within this time frame are spotlighted: Congresswoman Shirley Chisholm, who was the first African-American to run as a presidential candidate for a major party, and British military strategist/adventurer T.E. Lawrence (Lawrence of Arabia). A quote from his Seven Pillars of Wisdom is included in the podcast.
The video of the Scotland's New Year's Eve drone display can be found here: https://www.edinburghshogmanay.com/
An introduction to the workings of the Maya Calendar can be found in Episode One of this podcast series.
Music Excerpt: "Adding the Sun"
Kevin MacLeod (incompetech.com)
Licensed under Creative Commons: By Attribution 3.0
http://creativecommons.org/licenses/by/3.0/