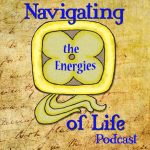 A podcast to accompany the January 2021 Lamat (Star, Rabbit) trecena in the Horoscope Blog, the final trecena in the current cycle. This podcast touches on many of the topics included in the Maya Count-of-Days Horoscope blog for Jan. 16- 28, 2021, but includes additional material as well.  This Episode 23 podcast was published shortly after the trecena began and contains comments related to symbolism associated with this time frame, particularly as it relates to the "time marker" aspects of Venus, changes associated with world leadership, and the "patron" energies associated with such things as cycle endings and "Renewal".
A number of key past events that have happened during this time frame are highlighted, including the coronation of Queen Elizabeth II, events associated with the end of the Romanov rule in Russia, and Abraham Lincoln's second inauguration. Energies that relate to Joe Biden's presidential inauguration are highlighted and connections are made between this inauguration (that takes place on the 5th day of this period), and events associated with both George Washington and President Kennedy. Other topics include: the Maya birth energy of civil rights activist Mary Church Terrell, the issue of the new "migrant river" that is underway, issues associated with the "zero tolerance" policy for migrants, and the current status of the pandemic. Of particular importance are the parallels between the last four years and the civil war in the 1860's, with emphasis on the conclusion of each, as marked by this time frame.
An introduction to the workings of the Maya Calendar can be found in Episode One of this podcast series.
Music excerpt: "Adding the Sun"
Kevin MacLeod (incompetech.com)
Licensed under Creative Commons: By Attribution 3.0
http://creativecommons.org/licenses/by/3.0/