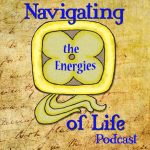 A podcast to accompany the Men (Eagle) trecena in the Horoscope Blog. This podcast touches on many of the topics included in the Maya Count-of-Days Horoscope blog for April 18-30, but includes additional material as well.  This second podcast was published shortly after the trecena began and contains comments related to key events that have happened in the past under this energy influence, and key events that happened on the first day (One Eagle, on April 18th), including the One World: Together at Home benefit concert, and World Heritage Day. It also includes comments relating to Maya culture and heritage, The Great Jaguar Rises exhibit, and reference to ICOMOS.
This is followed by highlights relating to several forthcoming days in the trecena, including 3 Kab'an (April 20th) through to 6 Ajaw (April 23rd), 9 Ak'b'al (April 26th), and the final three days (11 Chikchan to 13 Manik', April 28th-30th).
The poem mentioned at the end is by John O'Donohue and is called Beannacht (Blessing), and is from his Anam Cara: A Book of Celtic Wisdom. He died at age 52, in 2008, just 16 days after his New Fire birthday. A lovely video of it can be found here: https://www.youtube.com/watch?v=ZhMCBnwS220
An introduction to the workings of the Maya Calendar can be found in Episode One of this podcast series.
"Adding the Sun"
Kevin MacLeod (incompetech.com)
Licensed under Creative Commons: By Attribution 3.0
http://creativecommons.org/licenses/by/3.0/