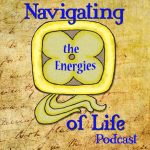 A podcast to accompany the Etz'nab' trecena in the Horoscope blog, which is associated with dualities,"sacrifice and separation", decision making, and often high drama – often around "shock and awe" kinds of events.
This podcast parallels the daysign sequence in the Maya Count-of-Days Horoscope blog for Sept. 8th – 20th, but includes additional material as well.  This 13th podcast was published shortly after the trecena (13-day period) began. It includes information on the nature of, and symbolism associated with, this trecena, and highlights key events (and their associated energies) that are happening during this period, including important books that are being released. Several people born within this energy period are highlighted, including Captain Sir Thomas Moore, Dr. Anthony Fauci, and rock icon Freddie Mercury.
An introduction to the workings of the Maya Calendar can be found in Episode One of this podcast series and in the MCA blog section of my mayacalendararts.com site on the Maya Calendrics page.
Music excerpt: "Adding the Sun"
Kevin MacLeod (incompetech.com)
Licensed under Creative Commons: By Attribution 3.0
http://creativecommons.org/licenses/by/3.0/