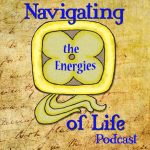 A podcast to accompany the Eb' trecena in the Horoscope blog, which is oriented around the idea of "Revitalization".  This podcast touches on many of the topics included in the Maya Count-of-Days Horoscope blog for Aug. 13-25th but includes additional material as well.  This 11th podcast was published shortly after the trecena (13-day period) began. It includes information on the nature of the trecena and comments on a number of important events that have happened in the past under this influence (such as the Women's March in 2017) and upcoming events such as the DNC and GOP conventions, and important world festivals such as Obon in Japan and India's Ganesh Chaturthi  festival. There is a good image of Lord Ganesh in the website.
People born within this time frame who are highlighted include: President John F. Kennedy, Dr. Sun Yat-sen, and Jiddu Krishnamurti.
An introduction to the workings of the Maya Calendar can be found in Episode One of this podcast series and in the MCA blog section of my mayacalendararts.com site on the Maya Calendrics page.
Music excerpt: "Adding the Sun"
Kevin MacLeod (incompetech.com)
Licensed under Creative Commons: By Attribution 3.0
http://creativecommons.org/licenses/by/3.0/